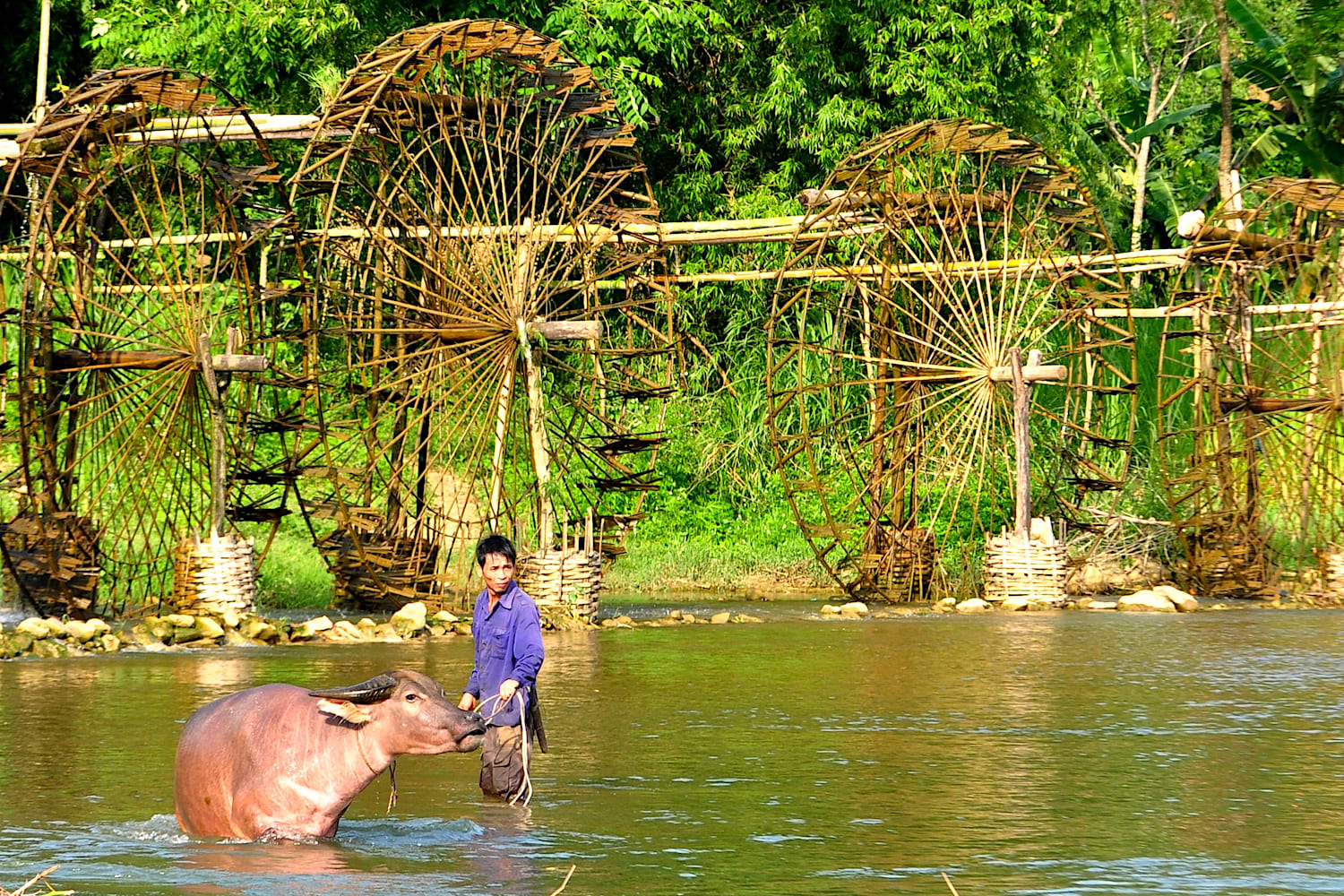 Pulse on VIETNAM | Covid -19 Preparedness for Off Beat Experiences
6
mins read
We are taking the Pulse on Vietnam and their Covid-19 preparedness for Off Beat Experiences! Vietnam has not had any local transmission, as we write this, in over two months. This is impressive. The government is yet super careful and is not looking to open up the country for tourism anytime soon. The current estimate is that Vietnam will open up for tourism around mid 2021, and looking at current trends, potentially only for travellers with the COVID vaccination proof. We at ETP think that's not a bad move, considering that will ensure that the chances of infection is very very less, giving the destination a definitive edge. 
We checked in with Son Dang, the co-founder of Footprint Travel, our local partner in Vietnam. A company that can celebrate 20 years in 2021. And yes, those early days with the old computer and a few borrowed dollars has had its positive impact in Vietnam over the years! Today they continue to build on the importance of pride, honesty, passion and adventure and the engagement for responsible travel is shining also through the work they do on ground. 
One experience we are very fond of is to the off beat, Pu Luong. A nature reserve that ranks as one of the top favourite experiences. Here you can really get adventurous, with a network of hiking and cycling trails through pristine forest, limestone formations, paddy field after paddy field, valleys with many ethnic minority villages. 
It is only a half day drive from the big city of Hanoi. When you have left the city behind, Pu Luong is an excellent place to get back to nature. Hand in hand with nature, you find picturesque villages that offer local experiences and homestay as accommodation. Majority of the villages are inhabited by the Thai ethnic minority group. But, you will also experience the Muong and their villages of traditional stilted homes among the rice paddies. The friendly smiles and delicious meals are joint together.
How has Pu Luong adjusted to the Covid-19 restrictions?
As Vietnam has been doing quite well during corona, these villages have also continued their regular day to day life. But, the regular visits from tourists and added income have been missing. During covid, the local authority has continued to raise awareness about covid prevention, followed by the recommendations of the ministry of Health and local authority.  They have provided financial support to households with difficulties. In addition to the income from tourism activity, the villagers still have their normal source of income from agriculture. Which makes them more resilient for a down period of tourism supply.
After quarantine, the communities have strived to promote tourism activity to domestic visitors as ecotourism and safe destination. In fact, domestic guests tend to choose Pu Luong over more known areas. This is because it is an off-beat location with not many visitors.In fact; according to online news from Vietnam National Administration of Tourism, this November, the number of visitors to Thanh Hoa province increased by nearly 11% over the same period in 2019! 
Pu Luong is still a hidden gem with cultural heritage, natural scenery and adventures worth exploring. Places like Pu Luong will bounce back after Covid-19. Their advantage is the remoteness and more and more people will be looking for authentic, outdoor experiences. We will see a deeper connection to nature and local culture.
Covid-19 Restriction put in place
One big advantage of working with several partners is that we can always share and learn from each other. Our Nepal partners have worked on COVID safe Mountain Tourism best practices and that has now been shared with Vietnam, so the training can be taken on the ground in Vietnam amongst the communities that Footprint Travel works in. Or, learn how our partners in Thailand is handling the new normal.
In Vietnam, Footprint has also put their check list in place, check it out below;
Checklist & Commitment for Covid-safe travel
Checklist before your trip:
Personal face masks,
Normal eye glasses which you can use in doors when facing someone,
Personal sanitary hand gel/hand wash,
Personal water bottle,
Personal medicines and personal toiletries.
While you are on the trip:
Use your mask when walking along in the public areas,
Clean your hand often,
Do not use your hand to touch your face,
Keep distance 1.5m from others.
Travel consultants and tour operators
We will recommend our clients to travel off the beaten track, avoid big cities and sensitive areas.
We plan to use smaller hotels and smaller restaurants,
We plan to use as less public services as possible, such as buses,

 

We choose and recommend only good restaurants that offer cooked food.
We stop the water refill campaign for now.
Drivers & Guides
The car's seating capacity will be reduced to 50%
Driver and guide will always wear face masks during the tour and implement other precaution,
Try to keep a distance of 1,5 meter when talking, presenting and also use the speaker for noisy area and bigger group,
There will be face masks box on the cars
There will be hand wash facilities on the car
Car door handles will always be disinfected 3 – 4 times per day.
Daily temperature check

 

Daily cleaning and disinfection of vehicles,

 

Emergency number in case our guests have symptoms such as coughing, difficulty breathing, fever, …
Restaurants
Properties which have enough space and ideally a garden. We avoid to book a table in a small rooms
Always have the hand wash at the door, reception area, washing room,…
All kitchen staff must wear the face masks all the time,
All waitress have to wear face masks during the time they serve the food
We encourage our guests to not order fresh salads or the rare food from the menu. They are always recommended to eat well-cooked food.
The bowls, dishes, cutlery, etc. will be well heated before use
Food of unknown origin or without a food safety certification won´t be used
Credit card payments to avoid touches,
Daily cleaning and disinfection of tables & chairs,
Emergency number in case our guests have symptoms such as coughing, difficulty breathing, fever, …
Hotels & Boat cruises
Always have the hand wash at the door, reception area, washing room,…
Online check-in and credit card payments to avoid touches,
All staff have to wear face masks during working time, and implement other precaution
Hotel staff try to keep a distance of 1,5 meter,
Food of unknown origin or without a food safety certification won´t be used

 

Daily temperature check

 

Daily cleaning and disinfection of the rooms,
Emergency number in case our guests have symptoms such as coughing, difficulty breathing, fever, …
Places like Pu Luong are hidden gems. What we see is resilience, and it will be those destinations that will survive and build back quicker, and stronger than ever. They were not dependent on tourism in the first place, and will be what many travellers will search for as their first journey when countries slowly start opening up again. 
We definitely recommend a trip to Pu Luong, a perfect glimpse into rural Vietnam!
Do you want to hear more
stories from the field

? Sign up to our newsletter and join our

community of ethical travellers

! —>
Sorry, the comment form is closed at this time.